Hello Sahabat Stream Community,
Sudah lama ya gak ulas-elus Lumba para Stream Kawakan yang cuakep… otewelah gumam sang pencari berita sambil naik gojek menuju bandara Halim Perdanakusuma…. brmmm brmmm ngeengg gassss…
Barangkali ada yg perlu dipoles di Halim ehhhh 🙂 janji bertemu salah satu rekan SC pukul 11.00 Wib di tempat ngopi di bandara Halim, menjelang siang yang cerah dan rada panas ditemani kopi es atau ice coffee racikan lokal bandara Halim, hmm mayan juga sambil nunggu. "Halo Ooom ".. terdengar suara menyapa yg membangunkan lamunanku.. "ehh iya om, halo pa kabar om..?" udah lama nunggu? " ya speak2 opening lah gaya pencari berita. "mau pesen apa om? makan or minum" boleh-boleh om makasih" itulah sekilas chat opening kita, sambil minum es kopi obrolan berlanjut dari mulai aktifitas harian maupun sampai ketahap interview utama yaitu tentang Lumba 🙂 .
Bomber
Udah lama dinas di Halim om Enggal?, ya lumayan lah om dari sebelum nikah sampai menikah masih ditempatkan di Skuadron udara-2, alhamdulillah masih dipercaya disini "ujarnya dengan penuh percaya diri. Masih pake Stream kan? masih dong om.. "jawabnya dengan bersemangat. Kapan kita terakhir ketemu ya? oh iya pas acara meet up wagon.ID yak hehehehe.. Om boleh masuk area bandara gak sih? wah maaf Om gak bisa itu kawasan restricted area hehehe.. tapi gak apa Om Saya ada poto2 dibandara kok..yang pake jaket bomber.. "wow asyekkk boleh om enggak apa2 🙂 Suka duka pake mobil ceper apa sih Om? om kan suka ngebut biasa pake hercules yg bisa 700kpj? apa enggak bosen jalan kayak keong turbo hehehe.. "enggak om biasa aja gesrot jedak jeduk dah biasa om seninya manuver di darat ya gitu" katanya.
Motivasinya apa om modip streamnya? "iseng aja om sy suka mesin, hobby otomotif, suka teknologi dan kombinasi itu sy coba aja dandanin stream sy yang simpel dan clean aja sih om" ya intinya buat saya sendiri lah dan semoga yang melihat juga ikut senang om hehehhe.. 🙂 "waah bener juga kata om Enggal tadi, gumamku sambli nyruput es batu.. 🙂 bletak bletak kunyah es karena kehabisan kopi keasyikan ngobrol.
The pursuit of happiness — Pre-wedding photo session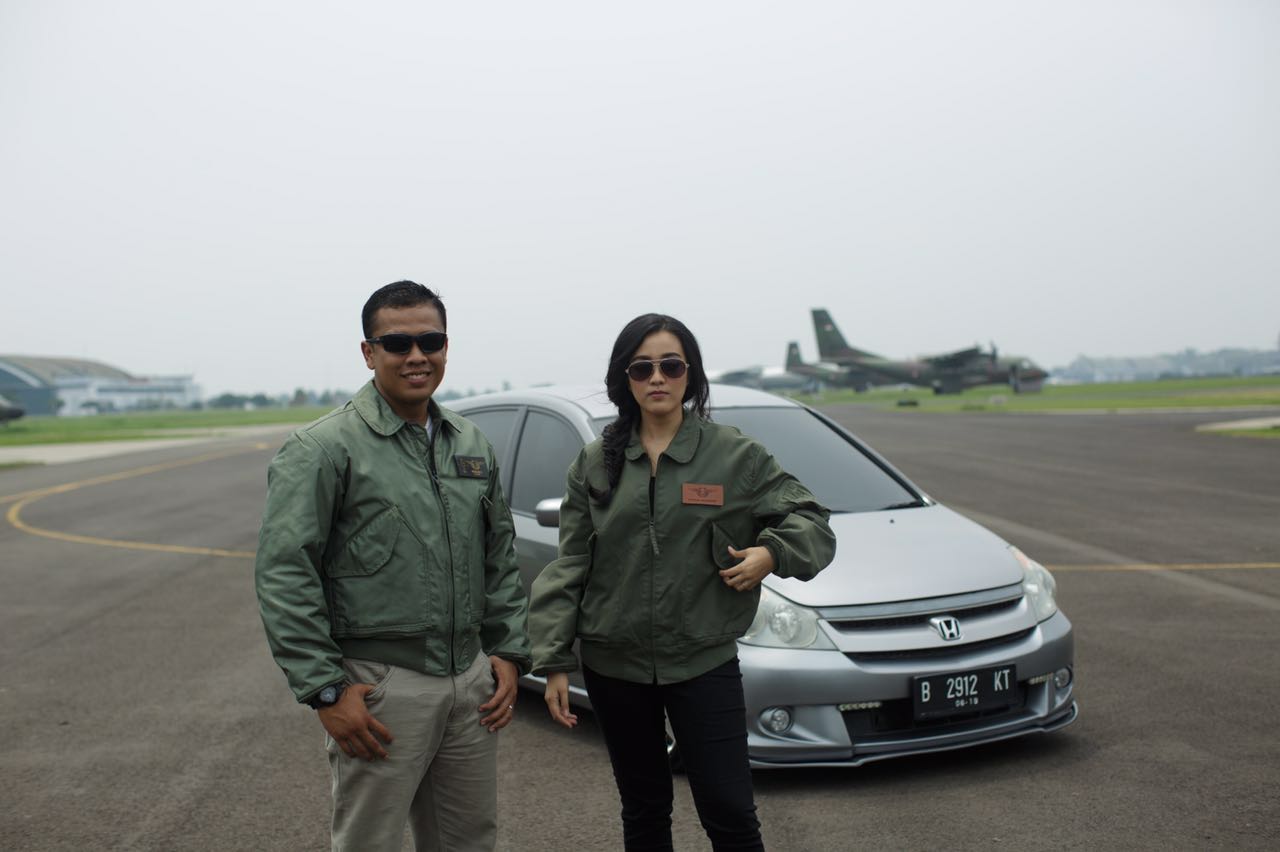 Trust me, I'm a Pilot
Mobil dimana om? tuh disana lihat yuk sekalian poto session, OK om.. sambil nyruput sisa es batu kita beranjak menuju Lumba diujung sana 🙂
wah tjakep om simple elegant dan clean, okelah, kataku. Masih suka kopdar ama temen-temen om? "masih om pasti saya sempatkan kalo sy pas gak terbang dan free acara dan pas ada undangan kopdar" "ngumpul2 aja sesama stream kan asyek juga om obrolin update Honda Stream kita yg makin lama makin kelelep ma mobil baru-baru lain dan ingin tau update acara di Stream Community yg asyek2″. Bedanya apa sih mengendarai mobil dengan Hercules? jelas beda om, harus sehat jasmani dan rohani kalo perlu pake MCU sebelum terbang 🙂 banyak intrumen yang harus dipantau, aturan terbang semua harus ditaati dengan disiplin tinggi dan lain-lain dan tak lupa saya selalu berdoa sebelum, saat terbang maupun setelah terbang" seru juga diskusi dengan penerbang nih pikirku 🙂
Om Enggal ini adalah Pilot TNI AU Lettu Penerbang kesatuan Skuadron Udara 2 Lanud Halim Perdanakusuma, dengan jiwa militer, disiplin nampak bahwa Streamnya bersih, ceper juga dan nuansa 7 seater nya masih dapat, jok baris ke-3 masih berfungsi dan tidak dikorbankan untuk penambahan perangkat audio, hanya celah bagasi aja yang dipakai untuk peletakan power maupun sub woofer Venomnya.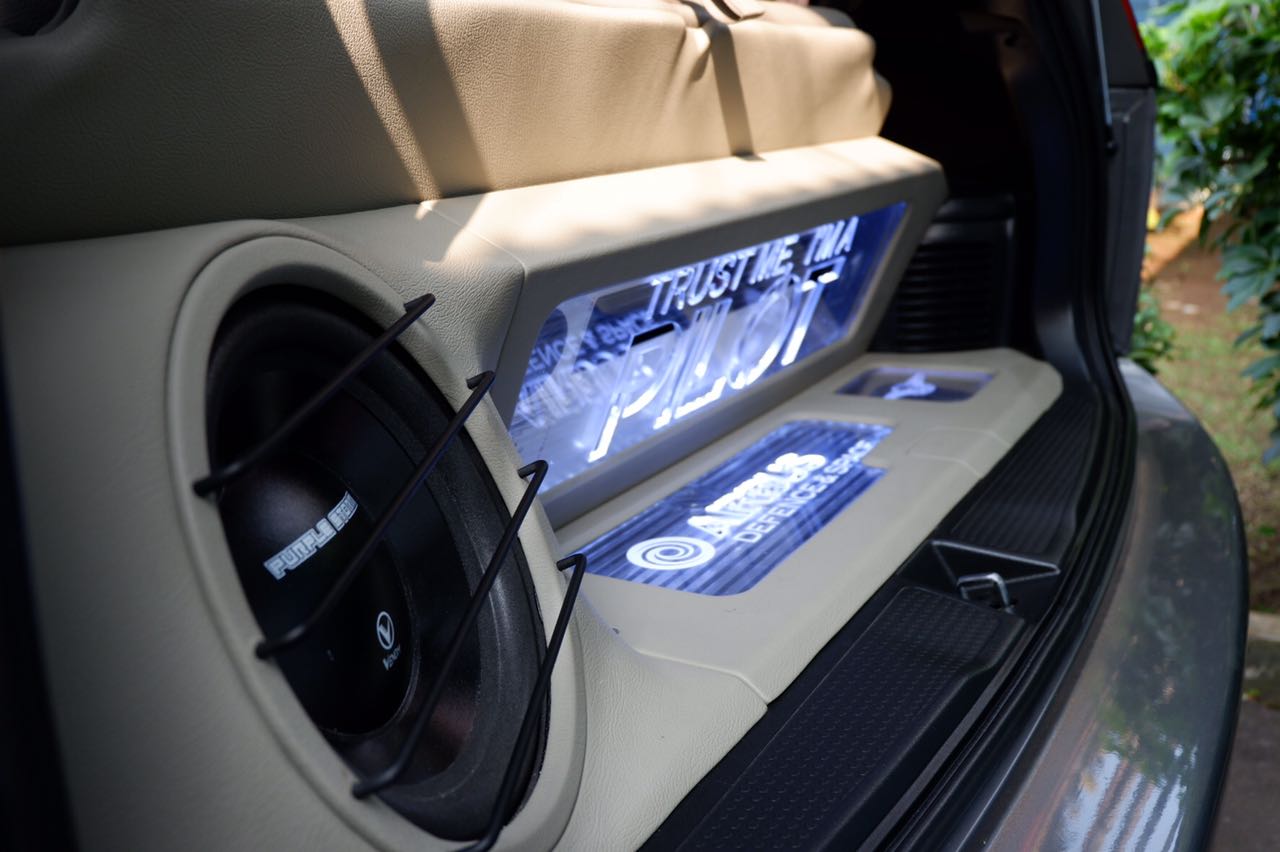 Mesin maupun suspensi Honda Stream K20 om Enggal masih standar hanya rubah velg ke 19″ dengan per/spring custom peugeot dan mau coba pake per HRV sih 🙂 ceper kaaannn…..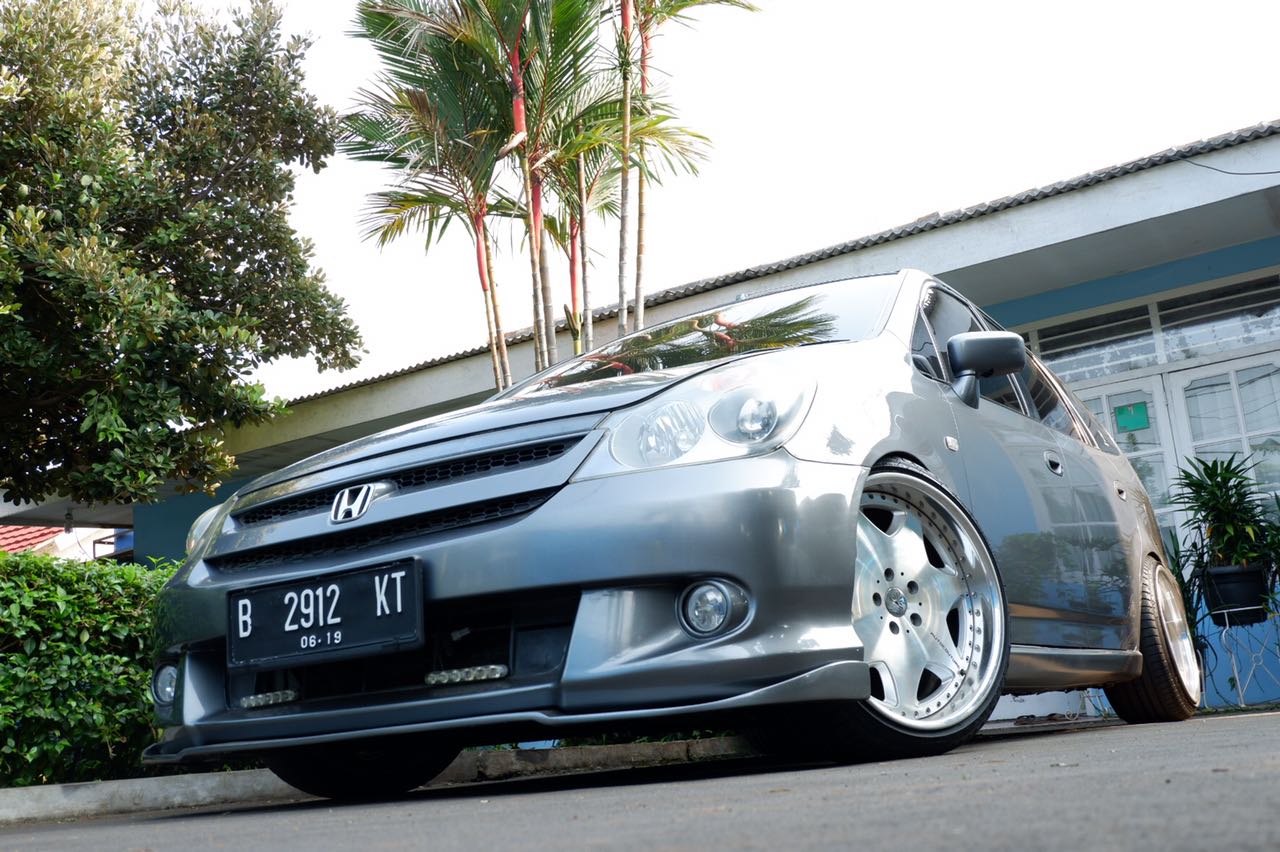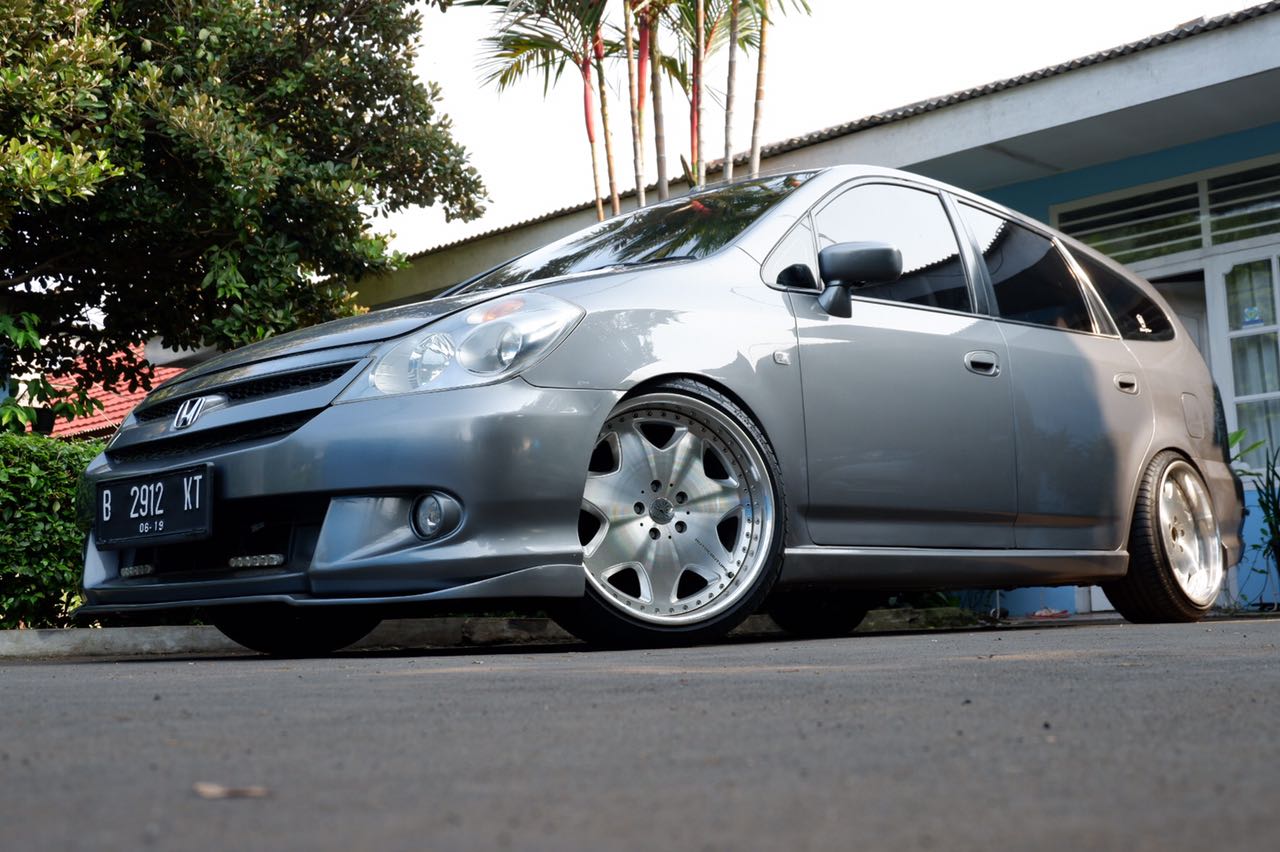 Ekterior juga standard hanya penambahan lips spoiler depan aja biar menambah kesan ceper 🙂 Interior juga standar, dengan langitlangit plafon ditempel Pin/bordiran emblem kebanggaan skadron 2… ckckckck.. "ini baru Main-Stream" I dont need a sunroof. 🙂 🙂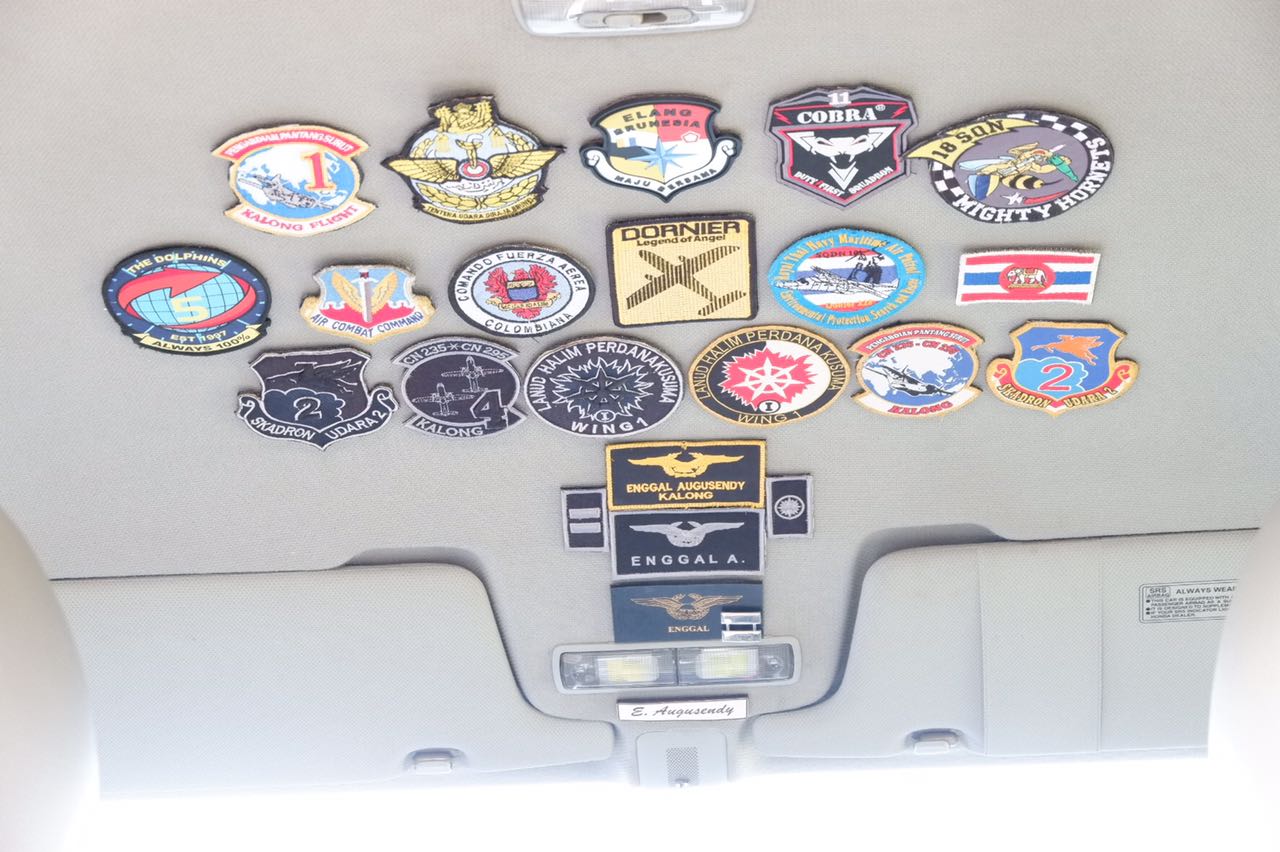 tak terasa sudah menjelang waktu Ashar sambil diselingi breaks untuk ISOMA interview kali ini berjalan sukses. Kira2 harapan apa sih yang om mau dari grup Stream Community ini? "Harapan saya semoga SC tetep dan makin baik dalam hubungan berkomunitas tak lekang oleh waktu tali pertemanan toh kita bisa saling mengenal kan dari media ini jadi ya sama2 lah Om, Apakah yang bisa saya bantu untuk SC? bukan SC bisa bantu saya apa?" ungkapnya. Waaow mantap bener Om penerbang kita ini. Ok Om Thanks for sharing and tetap semangat mengemban tugas bela Negara ya om.. NKRI harga mati!.
Salam Stream Community
www.stream-community.org