Gathering National Ke-5 (Part 1)
Hello Stream Community,
Apa kabarnya rekan2 semua, semoga selalu diberi sehat dan semangat ya 🙂
Gathnas sudah yang kelima nih gak terasa ya waktu cepat berlalu, semoga tali persahabatan kita yang sudah terjalin tidak berlalu begitu saja Aminn 🙂
Gathnas ke-lima ini sudah terencana sejak November 2016, dengan semangat 2017 pontang dan panting, katanya dah Otewe ternyata masih peWe dan katanya ngalor malah ngidul ya gitulah para militan panitia ini dengan galaunya bekerja tanpa imbalan dan dengan semangatnya menyusun rencana Gathnas 2017 tersebut, mulai dari pemilihan lokasi, tema acara, logo, susunan panitia sampai dengan hal biayanya, salute kaaaaan….. itung2 bisa nambah portfolio jadi freelance EO nih 🙂 Tepuk tangan dong kasih A-plus hehehe..
Gathnas kali ini memang diusulkan berada di Jakarta atau sekitarnya mengingat 4 (empat) gathnas sebelumnya diadakan di luar Jakarta dan faktanya Jakarta memang masih menjadi daya tarik tersendiri bagi rekan2 semua, terutama yang dari luar daerah, misalnya pengen tau macetnya Jakarta seperti apa sih? kuliner di Jakarta seperti apa sih? dan lain2nya seperti night life-nya juga hehehe cencored.
Akhirnya terjadi juga Gathnas ke-5 Stream Community 2017, simak ya marathon Gathnas di Trilogynya…
Day 1
Clan SC dari berbagi daerah mulai berdatangan ada yang terbang maupun merayap jalanan, sesampainya di Jakarta sudah ada penjemputan jadi gak usah kuatir lah di SC pasti AutoPilot atau Cruise control nya ada yang atur gak usah kuatir Get Lost di Jakarta deh.
Lokasi Utama di ARA Hotel Gading Serpong Tangerang, sebuah kawasan yang berkembang pesat di Tangerang, dengan predikat 4 stars yang memiliki bangunan dan suasana yang bagus, kereen deh pokoknya (Thanks to Panitia). Check in, ice breaker rehat sejenak lanjut acara Game Session di area Swimming Pool Ara Hotel.
hmmm kira2 apa sih macam gamenya? seru lah pasti dan pasti Main Basah-basahan 🙂 :-), Game gebuk bantal buat anak2, tarik tambang di air, mengambil bola diatas air dan lain lain.. dan tetep aja banyak yang Jail banget hahahaha.. All throw back into a childhood, hmmm terlihat kan masa kecil masing2 kurang bahagia ahahahahay.. 🙂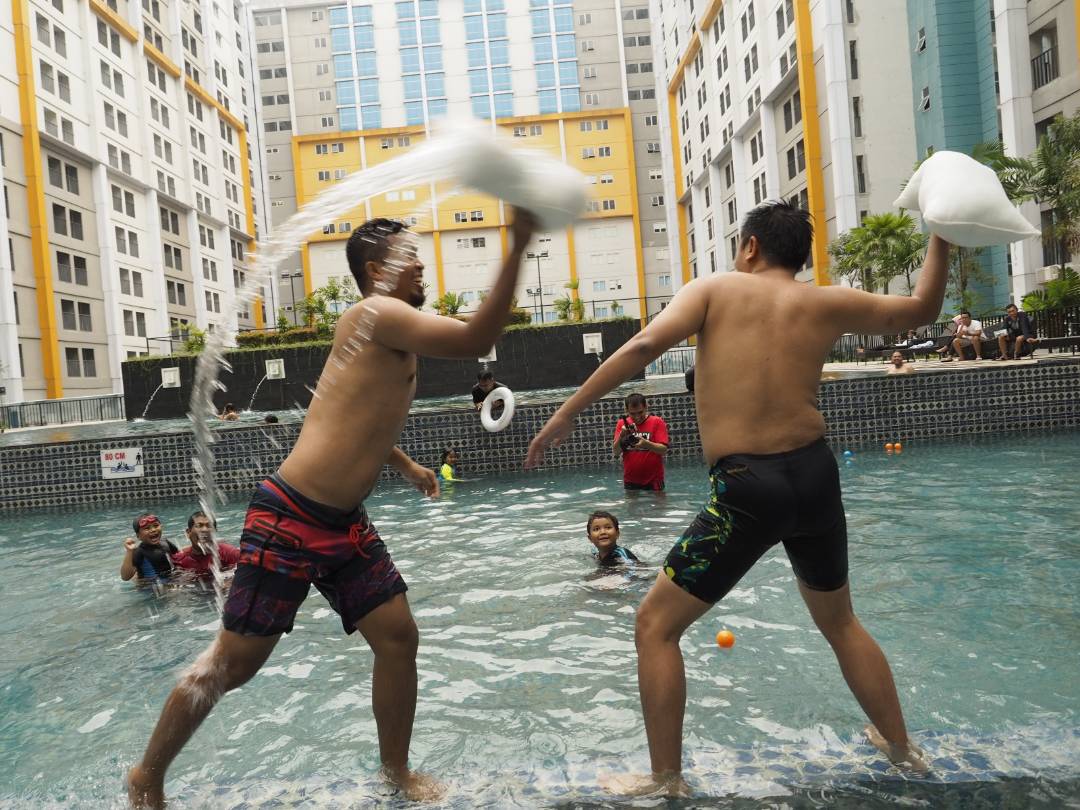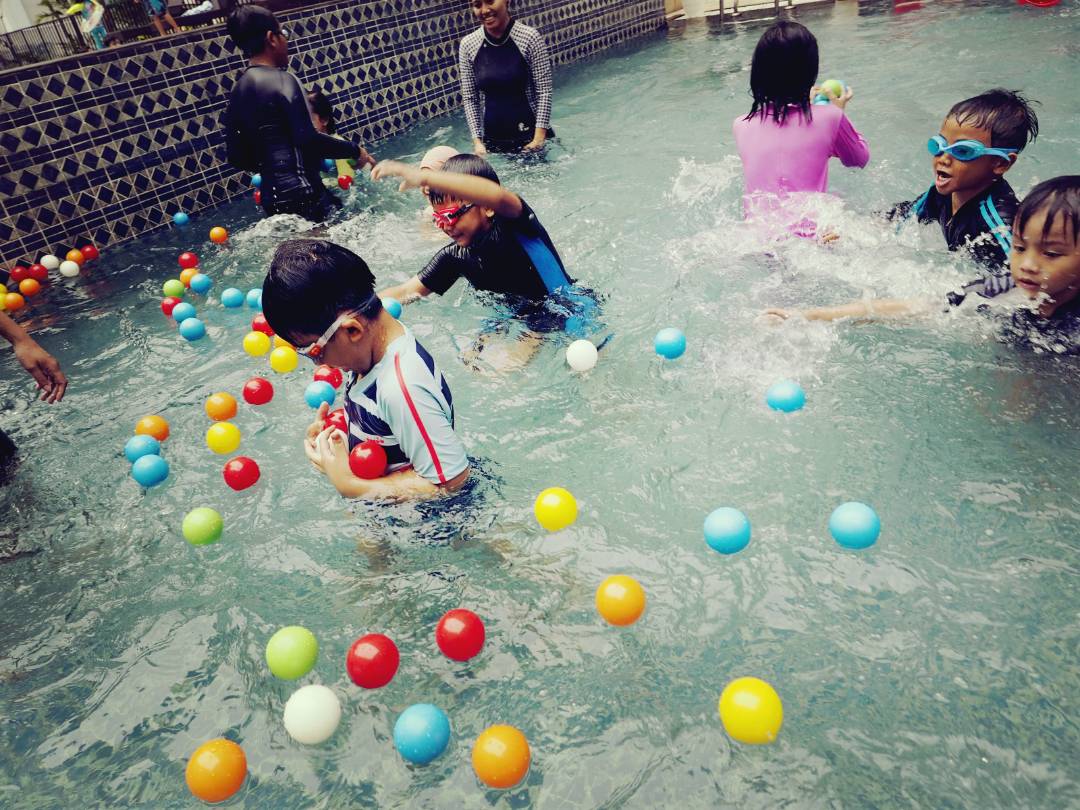 Ice breaker game session memecah kebekuan bagi yang belum mengenal satu sama lainnya dan selanjutnya makin akrab bagi yang sudah mengenal, yaahhh begitulah setiap acara di Stream Community… kita terikat tanpa batasan, terikat secara emosional karena sudah bagian dalam keluarga.
Acara Puncak saat Dinner dengan welcoming speech (king of speech) menjadi pembuka berlangsungnya Gathnas ke-5 ini dengan Tema "FRIENDSHIP FIRST' Persahabatan yang utama dalam komunitas, dibuka dengan sambutan dari ketua panitia Gathnas dengan pidatonya yang menggebu2 kayak kampanye pilkada bahwa #persahabatan itu gak ada sekolahnya, hmmmm maknanya dalam nih 🙂 🙂 Di SC biasa kita sebut MAIN STREAM dan gak Baperan xixixixi 🙂 dan ada juga sih Anti Main-Stream yaitu mainnya ama klub mobil lain.. upsss hihihi…hahahha sapa tuh?? hmmm ajah 🙂
Dilanjutkan RSA-Road Safety Association, pertunjukan Sulap vs Badut dan tentunya makan malam yang weenak 🙂
Waktu menunjukan pukul 22:00, Day 1 di tutup dengan manis lanjut ke ramah tamah bebas, ngopi, jalan malam bebas menikmati indahnya Tangerang di malam hari, da yang keluyuran nyari makanan di waralaba sejuta umat yang buka 24 jam, da yang jalan2 malam ke Jakarta dan ada pula yang bobo bobo malam xixixixi 🙂 🙂 menyiapkan tenaga untuk acara pada Day 2 selanjutnya ……… Bersambung…..
www.stream-community.org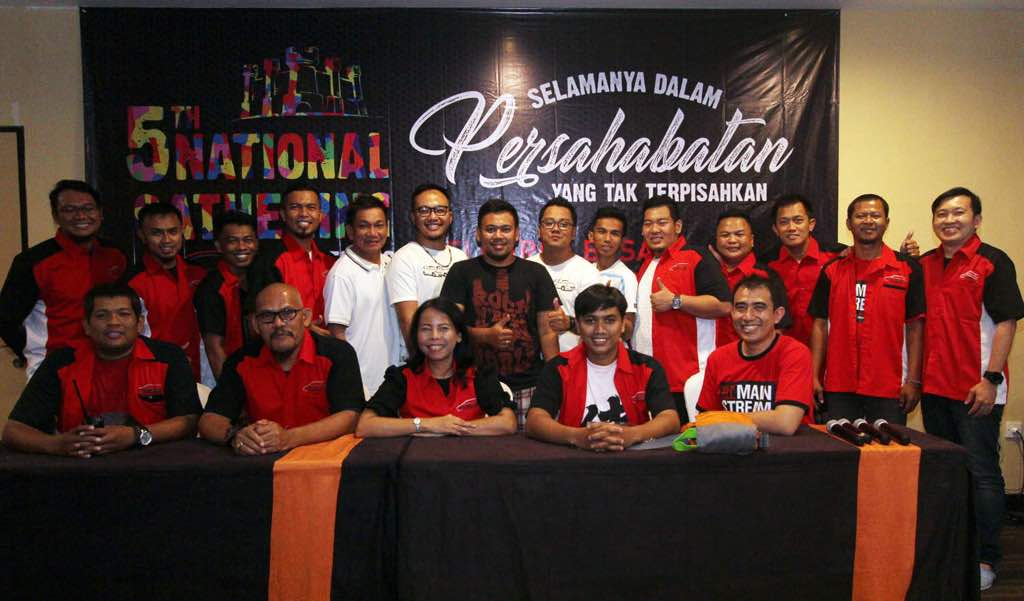 our partners: